Good Eats & Sips is even more explicit than it seems.
The new Skaneateles restaurant, which opened in mid-June at 18 W. Genesee St., offers a menu that's good for your body, your taste buds and even your Instagram page. It includes fruit smoothies, teas, and specialty bagel sandwiches, plus a variety of quaint bowls filled with grains, greens, and noodles.
Marie-Hélène Gingras, who owns the business with her husband, chef Don Agate, said they have been looking to open their own restaurant for years. They almost bought a few properties in the area and considered several different concepts. Good Eats & Sips is therefore the result of the right mix of idea and location.
Being from Montreal, where breakfast restaurants are commonplace, Gingras felt the idea might work in Skaneateles, where it doesn't.
She found the perfect spot at 18 W. Genesee St. At the time, it was the tasting room at White Birch Vineyards, which she managed. In the heart of the village, its mix of food and car traffic made the idea of ​​a breakfast restaurant possible, so she and Agate jumped at the chance to take over the location.
But they wanted to open more than just a breakfast restaurant.
"We wanted to capture the breakfast crowd, but we also wanted to give them options that they wouldn't feel bad about themselves after eating," Gingras said. "Lighter options that are also rewarding, fill you up but in a way that keeps you moving."
They decided to center the menu around bowls because of their simplicity and portability – and the latter has become far too important during the COVID-19 pandemic, Gingras said. The bowls are prepared by Agate, a native of Cortland and a chef who has worked at the Krebs, Springside Inn and more locally, as well as restaurants in New York City, Texas and Montreal. It gives Good Eats & Sips bowls and other items visual appeal, Gingras said, with their color and composition remaining photogenic even when the restaurant is overwhelmed with customers.
This aspect of the menu was performed by CinSyr, a Syracuse-based creative group who worked with Good Eats & Sips on their brand. For example, each circle of "voucher" is filled with top-down images of the restaurant's bowls in the logo of its website, goodskan.com. And Auburn's A&M Graphics printed the band's artwork for display on the walls.
Gingras said renovating the old tasting room to Good Eats & Sips was a straightforward process, requiring little more than painting, removing a wine rack and installing a bench. Otherwise, the polygonal arches and other visual details of the old tasting room were "perfect" for the concept of a breakfast restaurant, she continued.
The COVID-19 pandemic was more of a complication in opening the restaurant. It was originally scheduled for Memorial Day weekend, Gingras said. And the state's reopening guidelines limited Good Eats & Sips to 50% of its capacity and demanded a list of remediation measures its 10-person staff must follow. But she and Agate have adapted by removing menu items that weren't as portable as bowls, as well as creating an easy take-out system that leaves items on a shelf labeled with the letters of the name of. client's family.
Despite the pandemic, the response to Good Eats & Sips has been excellent, Gingras said, and she and Agate are grateful. Eventually, she would like to explore the later hours for the 7:00 am to 5:00 pm restaurant. She also hopes she can franchise it someday – if she and Agate can make the idea work in more places.
"I would like to find other villages that need it," she said. "They all have their pizzerias, but they don't have this."
Gallery: Opening of Good Eats & Sips at Skaneateles
Good Eats 6
Good Eats 5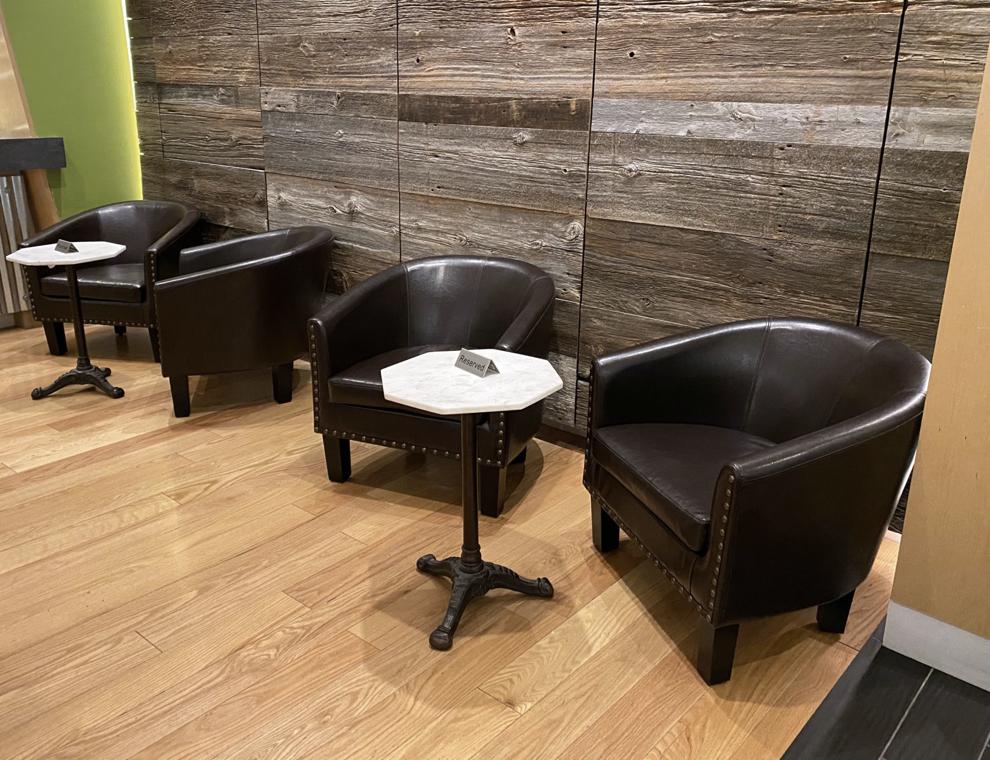 Good eats 4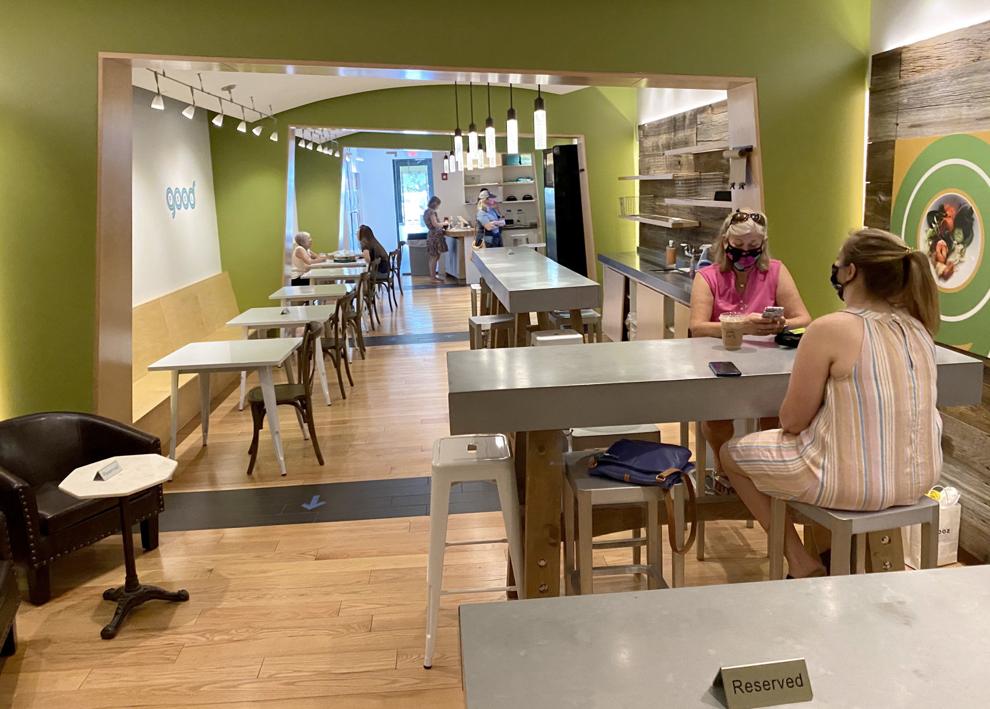 Good eats 3
Good eats 2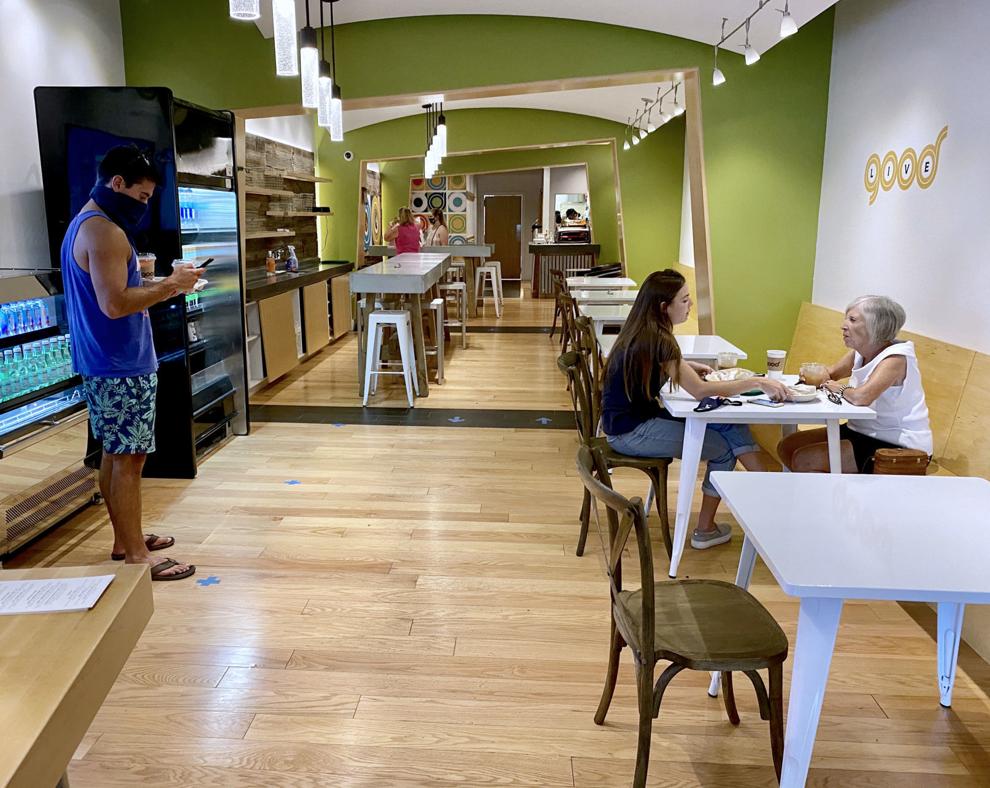 Good eats 1